ONLINE SHOP
Explore the World of Dilmah
Dilmah in Hospitality and Food service
Integrity & Ethics
Dilmah Tea Inspired
Leisure and Hospitality
Knowledge & Training
Online Shop
BBC features the Dilmah Family at School of Tea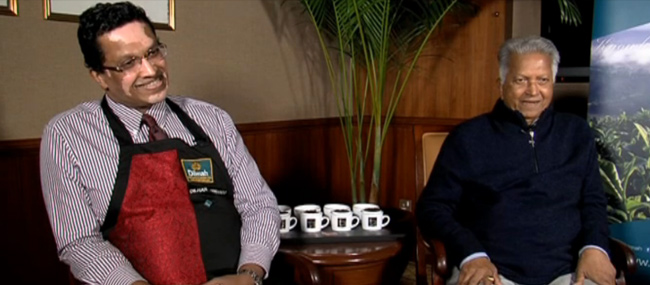 Merrill J. Fernando, Founder of Dilmah tea speaks to BBCIn China, tea is a medicinal remedy.

In India - no conversation is complete without it. And in the UK - it's the answer to everything.

Tea is a global industry is worth around $38bn, and competition is tough. The BBC's Asia Business Correspondent Karishma Vaswani spoke with Merrill J Fernando, founder of Sri Lanka's Dilmah Tea, to discover the secrets to their success.