ONLINE SHOP
Explore the World of Dilmah
Dilmah in Hospitality and Food service
Integrity & Ethics
Dilmah Tea Inspired
Leisure and Hospitality
Knowledge & Training
Online Shop
Art Deco Dilmah High Tea
By Kaysha Brownlie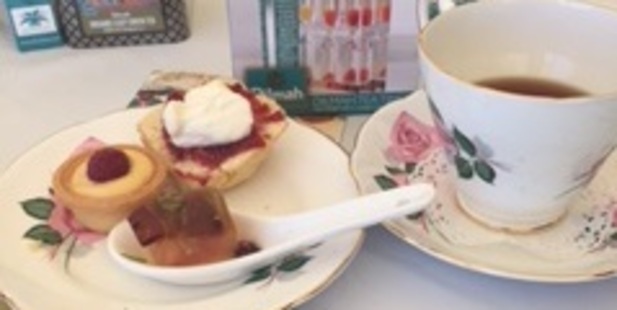 The fine china was on the table and the parasols were out, walking into the white marquee on Napier's Marine Parade truly was like stepping into a 1930s tea party.
About a 200-strong-crowd chose to ease into the last two jam-packed days of the Art Deco festival, by treating themselves to the elegance of the Dilmah High Tea.
This was the second year Dilmah founder Merrill J. Fernando had brought his family to Napier, all the way from Sri Lanka, to showcase what he said was "not just another brand of tea".
Mr Fernando said the brand was unique, authentic and founded on more than just a means of making money.
He told the crowd of tea-sippers that Dilmah tea was a matter of human service where many of the earnings go towards people in need.
The name Dilmah came from the fusion of his two son's names, Dilhan and Malik.
They both now worked alongside their father in the tea business. Scones with jam and cream were served, as well as sashimi and even a cocktail made with Dilmah minty green tea.
Renowned chef Simon Gault was MC for the morning and various dignitaries took to the stage to suggest tea and food combinations, and instruct on proper tea-steeping times.
Mr Fernando stopped at each table to greet the guests, Malcolm Cox who attended the event with his wife and 13-year-old son said what struck him about the tea founder was his humility.
"Although it's an international company, it still feels like an intimate family business.
" Mr Cox said it was "nice to have a touch of elegance amongst the hustle and bustle".
It was Te Awamutu couple Joanie White and Maurice Borland's first time visiting Napier for Art Deco.
They said it was something they would return to again next year, especially the high tea. Ms Borland confessed she was already thinking of next year's costume.
See Original Post here